Security System Installer – Alarms Altrincham
(Burglar alarms, CCTV & Access Control)
We offer second generation wireless alarms, in addition to wired and hybrid systems.
Control your alarm via your mobile device, and choose which notifications you want to receive.
We can service existing alarm systems or update what you currently have in place.
We can install the latest CCTV systems, giving you peace of mind whilst you are away from you property.
Know what people are saying about us and our services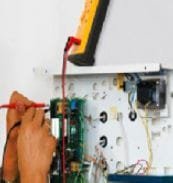 "They are the best alarm company that will give you a quality installation with such a good price. I've been let down by others in the past but Bluwasp have never let me or my family down."
"My old alarm system had finally given up the ghost. I got in touch with bluwasp,  following a prompt quote, they installed a new system the following week. It was a tidy and professional job." 
"I was told about Bluwasp from a friend and am so glad. Two months in and still use my alarm every time I go out, plus I can keep an eye on the cars when I am working away, all from my phone"
Customers are happy with our service.
Years experience in the security industry.
Free Quotation and no hard sell.
Have your property protected 24 hours a day.
Read the best of our blog, news and feature updates
Coming soon, how do burglars choose a house to break into?
Coming soon, top tips to keep you and your family secure.
Never miss any update from us. Subscribe to our newsletter